New Jersey | Partner : Robin Tabakin, Technoforce
New Jersey | Partner : Robin Tabakin, Technoforce
Offshore Wind + Job Expo | DEIJ New Jersey Partner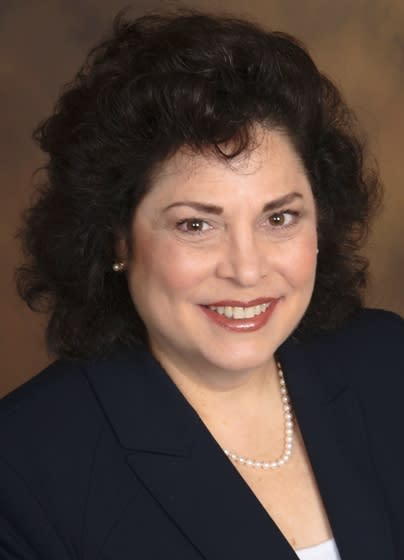 NEW JERSEY
Offshore Wind + Job Expo DEIJ Partners are business/community leaders that are catalysts of equitable clean energy futures for underrepresented communities. They serve as Offshore Wind + Job Expos state delegations to ensure diversity, equity, inclusion, and equity within the offshore wind industry.
Robin Berg Tabakin, Esq. is the founder and CEO of Technoforce Leadership Development and has served in leadership roles on many councils and boards. She has expertise in unconscious bias and diversity. Ms. Tabakin was awarded numerous government contracts where she did assessments of workforce programs in companies and at universities. She developed expertise in assessing management and program effectiveness by conducting hundreds of interviews, compiling information, and designing programs and recommendations for positive change.
Ms. Tabakin is Founder and Past President of the Women's Center for Entrepreneurship Corp., an SBA Women's Business Center, Chairwoman of the New Jersey Government Records Council, and an officer on the New Jersey Board of Public Utilities Supplier Diversity Development Council and served on PSEG's Supplier Diversity Advisory Council. Ms. Tabakin also served two terms as President of the New Jersey Association of Women Business Owners (NJAWBO) and currently serves as the NJAWBO Public Policy Leader.
Ms. Tabakin received the Supplier Diversity Development Council 2019 Outstanding Commitment Award and Advocate Awards for 2016 and 2017. She was also awarded the 2008 Woman in Business Champion of the Year, U.S. Small Business Administration, State of New Jersey as well as the 2008 Woman Owned Small Business (Advocacy Award), U.S. Small Business Administration, Region II (NY, NJ, PR, VI). Ms. Tabakin holds an MBA from Rutgers University, a Juris Doctor from the University of Dayton School of Law and a Bachelor of Arts in Economics from the University of Cincinnati. She is a member of the New Jersey Bar.