NY/NYC Certified M/WBE, SDVOB Businesses, Not-for-Profits - OSW Partnering Forum
NY/NYC Certified M/WBE, SDVOB Businesses, Not-for-Profits - OSW Partnering Forum
NYSERDA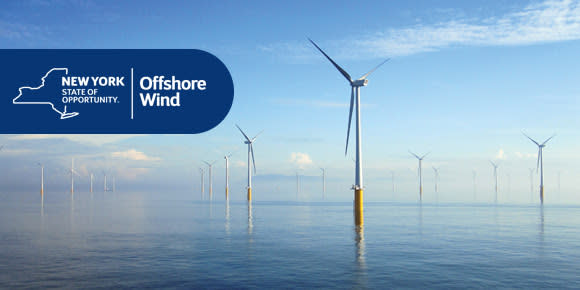 The International Offshore Wind Partnering Forum (IPF) is right around the corner, and NYSERDA is excited to help get you to one of North America's premier wind conferences.

Eligible Minority and Women Owned Business Enterprises (M/WBE), Service Disabled Veteran-Owned Business Program (SDVOB) businesses and not-for-profits* serving disadvantaged communities are encouraged to apply for a sponsorship that will reduce total registration costs** to $1,095—nearly 60% in cost-savings.

Please fill out the Intake Survey for Potential Attendees to the IPF and upon review and approval, NYSERDA will provide awarded applicants a discount code to enter when registering. Funding for this sponsorship is limited, and applicants are not guaranteed to receive funding.

We hope you can join NYSERDA at this event and connect with global leaders and businesses in the supply chain, have unparalleled networking opportunities, and experience firsthand updates on the industry, from technology to policy.

The IPF is being held in Atlantic City, New Jersey from April 25 - 28.

Regards,
NYSERDA Offshore Wind Team

*Not-for-profits located in a defined disadvantaged community or serving disadvantaged communities. Not for profits includes, but is not limited to, workforce or community development organizations, economic development organizations, municipalities, universities, or industry associations that are working with individuals or communities to drive offshore wind awareness and growth in New York.
**Sponsorship is for registration costs only and cannot be applied toward other costs or fees associated with traveling to and from the IPF, lodging, meals or other purposes.